About Astrologer, Life Coach & Business Consultant, Larry Schwimmer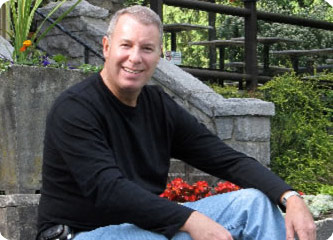 Larry Schwimmer is an internationally known astrologer and business consultant who has advised Fortune 500 executives, companies and individuals for the last thirty-five years. His insight and observations have been valuable guideposts to the thousands of people who have consulted him before making life changing professional and personal decisions. Schwimmer's personalized approach makes his astrological observations a valuable resource to those navigating through these volatile times. An astrological practitioner since 1976, he has completed more than 3,100 astrological charts.
Schwimmer began his business career as an entrepreneur. Before he was 30, he built his own multi-million dollar food company in Chicago, IL. He has also worked as a corporate executive, consultant, writer, teacher and lecturer and authored two best-selling books – "How To Ask for a Raise Without Getting Fired" and "Winning Your Next Promotion in One Year (Or Less)!"  both published by Harper Collins. As a respected life coach, he has appeared on NBC's TODAY Show and has produced, written and hosted his own program on PBS. He has been featured in Time Magazine, US News & World Report and The Washington Post, among others.
He has held senior level executive positions with such leading multi-national companies as Gillette Co., Nabisco, and the financial services divisions of Smith-Barney and H&R Block. As a mergers and acquisitions expert, Schwimmer has worked with nearly 5,000 business owners and has been involved in the sale of 145 companies.
Schwimmer has a long commitment to counseling business and professional individuals on risk-taking and managing workplace conflict, and taught classes in this arena at the City Colleges of Chicago and Northwestern University. In addition, more than 25,000 people have attended his seminar programs on "Risk-Taking" and "Managing People & Conflicts." He is also a noted expert on practices guaranteeing women's rights in the workplace, winning national praise for his corporate seminar: "Women On The Fast Track."
Schwimmer has attended several centers for astrological study, including Chicago's House of Sagitarrius and Guiding Star Astrology in Mill Valley, CA. He has also been privately trained by many of the world's leading astrological practitioners. He received his Bachelors in Marketing from Northern Illinois University, where he also did his M.B.A. graduate studies. Schwimmer also holds his National Association of Security Dealers licenses and a Real Estate License.
He currently resides in San Francisco, California.