Astrology Consulting & Life Decisions: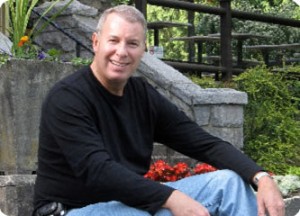 By utilizing one of my Astrological consulting services, you will know more about your future and learn about your personality. If you are going through a difficult period, I can give you unique insights into what is happening and how to maneuver through it. I will be able to tell you when you will meet a romantic partner, when to get married or divorced, when to make a winning investment, the best time to change jobs or start a business. And also understand if your personality is compatible with others.
I'll be able to tell you when you'll meet a romantic partner, when to get married or divorced, when to make a winning investment, the best time to change jobs or start a business. And also understand if your personality is compatible to others.
My Astrology Consulting Services are listed on the right

LIFE DECISIONS:

Best Time to Find a Mate
Why go through the every day frustrations of endless date or constantly meeting people where you feel "no romantic connection". You can increase your chances of success in finding a "quality" person to date – one who might eventually be your soul mate – by choosing the best days of the year for you to socialize. Make no mistake – there are "lucky" days where you can attract love and romance into your life. To understand the best times to make this decision, order a Personal Consultation.   

---

Is He (or She) the Right One
Quite often, two people spend months and even years dating or living together only to find out they are basically incompatible. Most people do not objectively consider whether their future partner is really compatible with their own basic needs.
The best way to truly know whether you have found a long-term compatible partner is to compare each other's charts. You'll learn what areas you and your partner compliment each other, will have to compromise and where you'll likely be challenged (e.g. communications, emotional, financial, domestic and sexual).

---

Best Time to Marry
Approximately 60% of marriages end in divorce, and even those people who "live together" first do not have a much higher percentage of marriage success.
Even the two most compatible newlyweds can end up in divorce court if they get married on the wrong day. Therefore, "You need good timing!" You should choose a date to get married when the planetary influences are most likely to bring harmony and stability to your marriage – not discord or instability. It's time to understand the best time to marry to help insure a happy, long-lasting marriage.

---

Best Time to Divorce
Going through a divorce is a very difficult experience under any circumstances. Aside from the emotional distress, there are other important issues that must be resolved – financial sharing of assets, custody of children, alimony, moving to a new home … to name a few.
It is important to be certain that you do want to divorce and if you believe it's the best option for your marriage, then you must find the best time of the year. A time that is favorable to positive mediation with you and your spouse, and a time when you are most likely to have a favorable legal resolution. By thoughtfully choosing a 'positive' date to begin your divorce process, you can help lower the level of your emotional upset and increase the likelihood of a favorable settlement between you and your spouse.

---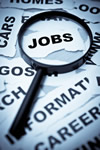 Best Time to Find or Quit a Job
By looking for a job when good fortune and opportunity are in your favor, your job search will be successful. If you use the positive times to look for a job, you'll know when to network and take important job interviews. You'll also know what times are disadvantages for you to change jobs or look for a new job, so that you don't waste your time or energy.
By understanding what in your birth chart is motivating you to make a job change or start a business, you can choose a date that is most positive for you to do so.

---

Best Time to Invest Your Money
To be successful in investing, it's all about timing, timing, timing. By understanding your birth chart, you will see when the 'luckiest' and 'unluckiest' days are for you to make investments. And depending on your birth chart, you may be luckier investing in stocks, gold or real estate. In these uncertain times, you can have an edge when you make investment decisions by knowing what days during the year are the best and worst times for you to invest.

---

Best Time to Buy and Sell Your Home
By knowing the positive days to buy – whether it's your first home or just a bigger home – you will more likely find your dream home. Choosing the best days to buy a home will help insure that you'll get the financing needed, and it will help insure you are not buying a home at the wrong time. And the same applies for selling – you want to get top dollar for it in a sale – so understanding the best days will insure you don't have to reduce your price.

---

Choosing the Right Business Partner
When you choose a business partner, or a CPA, lawyer or any professional, your primary focus may be on choosing someone with a complimentary area of expertise – technical, detail oriented, big picture thinker, among other attributes. However, there are many other vital areas of compatibility that you must also pay attention to, such as if you're going to have a successful and cooperative partnership. By doing a chart comparison of you and your partner, you will see the strengths, weaknesses and compatibilities that will allow you to fully understand the dynamics of your partnership. And you can decide if the qualities and make-up of your professional relationship will be positive for you.