"THE MAGIC OF HOW

TRANSITING PLANETS

 CHANGE YOUR LIFE"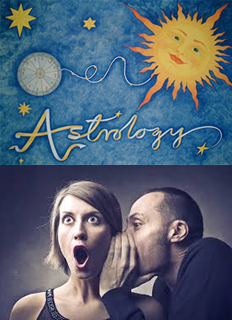 6-CLASS HOROSCOPE SERIES:
with Larry Schwimmer
**You can start this 6-week class at any time. After you've registered, each weekly class is automatically sent to you via email
Do want to learn more about yourself and plan your life better? If so, this exciting Astrology Class is for you. Learn about your Horoscope… and how 5 Planets: Jupiter, Saturn, Uranus, Neptune and Pluto are bringing change to your romantic life, relationships, career, money, sex and health… right now.
Discover how you can take advantage of your good fortune by knowing what to expect when these planets come into your life. This is a class for ANYONE – interested in learning more about astrology (even if you know nothing about it). If you're open to learning more about yourself and your life, you'll enjoy this class.
Registration Fee: $125
Super-Saver Fee: $  95 (save 25% if paid by May 10th)  
Cancellation Policy
The tuition fee for this 6-Class Horoscope Series is non-refundable and non transferable
YOU WILL LEARN:
How planets bring change, conflict, problems and positive opportunities to you
The best time to find a new love relationship, improve the one you're in, change your career, make investments, and improve your health
How to use each planet's unique influence to take greater control of your life and make it happier
About the "magic" of transiting planets
LEARN ABOUT YOURSELF IN THIS CLASS:

We will be using your personal birth chart and a chart of the transiting planets in your Horoscope
We will discuss how these planets are affecting your life and bringing you opportunities
Each weekly class will be delivered to you online so you can learn and study at your own convenience.
HOW THIS CLASS WILL HELP YOU:

If the planet, Jupiter is transiting your 7th House of Relationships now, this could be a lucky time for you to find a wonderful love relationship (or be happier in the one you're in).
If the planet, Jupiter is transiting your 10th House of Career, this could be a very fortunate time for you to win a promotion at work or find a better job.
If the planet, Saturn is transiting your 8th House (which rules investments and loans), you may have obstacles obtaining a mortgage for a home.
Instructor, Larry Schwimmer:
Larry Schwimmer knows how to teach astrology in an interesting and practical way. He is an accomplished teacher who has had more than 25,000 people attend his classes, seminars and webinars. He has been a practicing Astrologer for 35 years and is currently, the featured Astrology columnist for The Huffington Post